Ollin Tlahtoalli has welcomed students of all ages from many different parts of the world. Students who come to Ollin have a desire to improve their Spanish while truly experiencing Oaxacan culture and society. Our students come to meet with us to plan a program that best suits their needs, either individually or in small groups. Our goal is to make your learning experience rich and meaningful.
Ollin Center has developed and implemented international education programs in collaboration with universities mainly in the U.S. and Canada. These programs cover a diverse range of topics, including language and culture, teacher education, food sovereignty, migration, and Latin American studies. Most recently, in the summer 2016, Ollin Tlahtoalli implemented a program for faculty members from the University of San Antonio, Texas who were interested in implementing their own study abroad programs.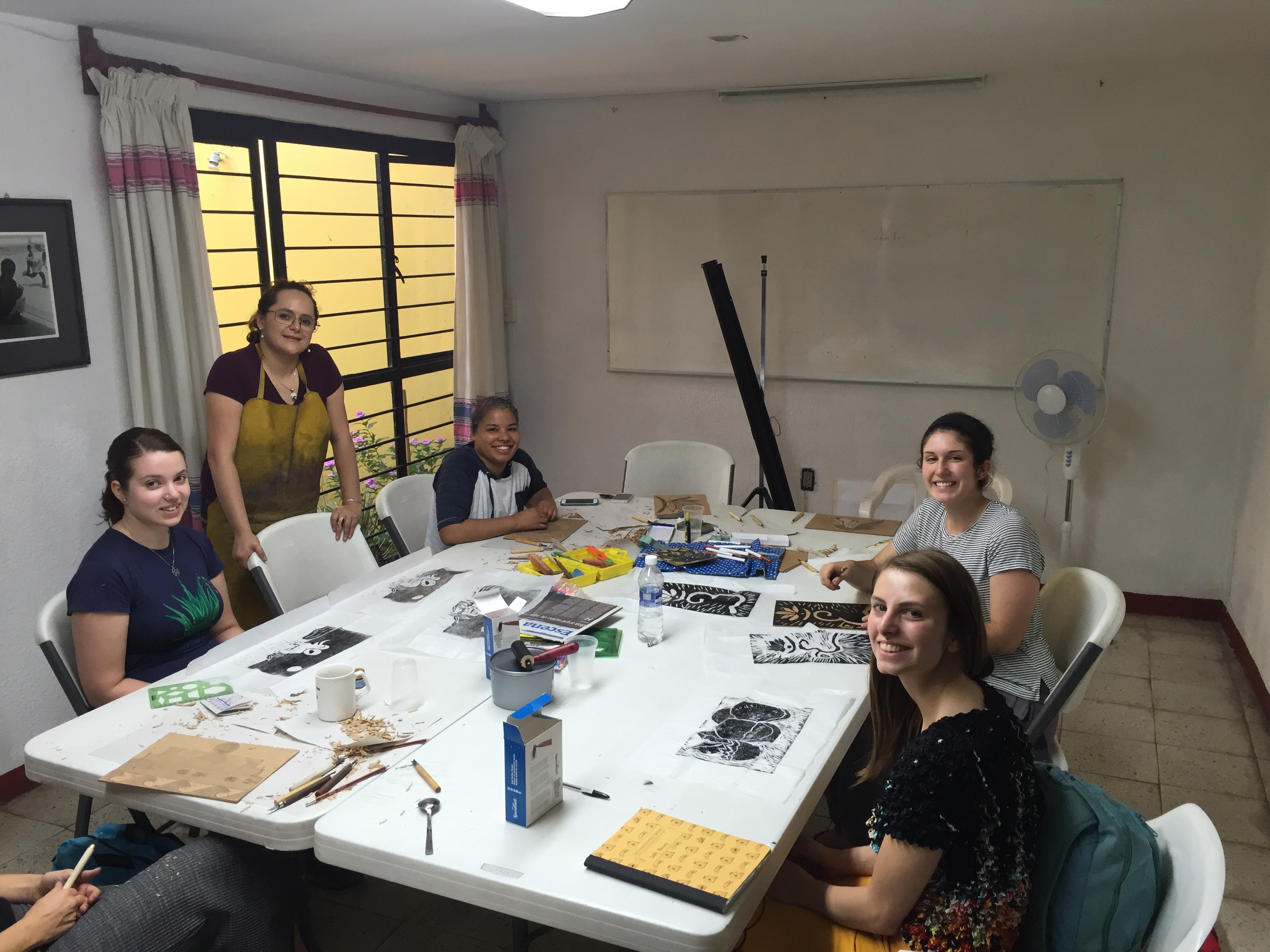 Through the different educational programs planned and implemented by Ollin Center, participants find opportunities not only to improve their Spanish and enhance their understanding of the Oaxacan cultures, they can also learn about Mexican education systems, teach in Oaxacan schools, interact with local leaders and community members while learning about issues that continue to impact our societies. If you are interested in starting an international education program with your students or colleagues, we have the experience and tools to help you in this process.