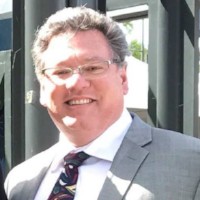 Robin Austin, Terrace, British Columbia


I recently completed nine weeks of private tuition in Spanish at this language school in the centre of Oaxaca. I cannot say enough about the quality of teachers who instructed me during my time there. This program is ideal for people who want to learn Spanish and have the language linked to the social, economic and most importantly the cultural aspects of life in Mexico. I thoroughly recommend this school for its professionalism, sheer commitment and enthusiasm that the whole team demonstrate in their work.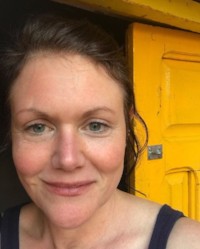 Regina Weaver, Portland, Oregon.

In late December 2017, I had the pleasure of studying Spanish as a Second Language at Ollin Tlahtoalli in Oaxaca, Mexico. I am so happy that I discovered the Ollin school and was able to take Spanish language classes from Fiorella Ramirez. Fiorella assessed my language ability on Day 1 and determined a suitable curriculum. As an ESL instructor myself, I found Fiorella´s lesson planning and instruction to be first rate. She provided a variety of receptive and productive activities that allowed me practice in the areas where I needed it most. I learned a lot, and I hope to be able to study with Fiorella and Ollin again soon.

Henry Black, Londres.
Tuve una gran experiencia con la escuela de español Ollin. La calidad de maestros fue la mejor en todo mi viaje (y he tomado clases en escuelas en Cuba, Argentina, Bolivia, Perú y México). Quise aprender más vocabulario y mejorar mi habilidad con los tiempos. También, quise aprender español más técnico incluyendo palabras y frases de economía y negocios. Tomé clases por 3 semanas (dos horas lunes a viernes) y mi español mejoro más de lo que pensé que fuera posible. Lo recomiendo en todo.

Stephanie Lee Panos

I had a really good experience at Ollin and I hope to make it back for a few more classes before I leave Mexico. They really worked with me as far as my needs, my language level, and how much time I had. As a total beginner with only a week to spare, I learned a lot about how the language is structured grammatically and targeted conversation tools. I found that learning about Spanish taught me a few things about my native language, English. My teacher Fiore and I really hit it off on a personal level and that made the learning process fun. Her approach with me was practical and structured, with so much room to flow! Overall I had an extremely expansive experience at Ollin and I'm so grateful to my teacher for sharing her knowledge.
Matt
Ollin Tlahtoalli fue la escuela perfecta para mi. La escuela trabajaba conmigo para crear un programa especifico a mis deseos. Me encantaban a mis profesores. Ellos tenían muchos años de experiencia y me mostraban mucha paciencia. Ellos estaban familiarizados con la historia y las noticias de Oaxaca y me las compartían en mis clases. Mejoro mi capacitad de hablar en español y espero que pueda regresar a Oaxaca para tomar más clases con Ollin Tlahtoalli.

Patrick O'Shea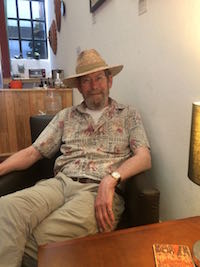 The manner in which the teachers share with students who are learning Spanish is quite simply highly positive. Teachers are open to queries, share knowledge, and make the experience of learning/improving Spanish highly enjoyable. I would recommend their language course.

Sara Loan, Masters in International Education - Candidate SIT Graduate Institute

As a home stay student in Oaxaca I was overwhelmed by the beauty of the city and of the kindness of its citizens. To be in a city that bridges so many cultures, languages and epochs was fantastic! Every day I would discover new places to explore, foods to eat and histories to learn. Sitting in the Zocalo (the city center), observing people, listening to the musicians and appreciating the architecture was enough to make you lose your sense of time for hours. If I had to summarize my month long experience in three words it would simply come down to this: Oaxaca is timeless.

Don Beaudreault, Venice, FL

My experience of studying at Ollin for one month was a true joy. The students and the staff were very gracious and friendly to us, as were the other townsfolk. And what a beautiful spot on earth! Mountains surround the town, the houses are painted in bright colors, the air is crisp and clear. Truly, Oaxaca is a festival, with the Zocalo being the meeting place for people from all over the world there to celebrate! Music, sights, sounds and dance say to one and all: "We welcome you!"




Erin Peot, SIT Graduate Institute

Oaxaca is amazing. I spent two weeks learning Spanish, enjoying the colors and foods lining the street during the New Year's Festival, and learning about Oaxaca's unique culture of activism. Someday I hope to return to continue the conversations I had with local activists and Carmen my host mom.




Katharina Kempf

Padiuxhi ne xquixhe pe' lii una vez más por el curso maravilloso de diidxazá (Zapoteco).
¡Me encantó el curso de diidxazá con la Profesora Cruz Hernández! Me sorprendió cuánto aprendí en tan solo veinte horas. Cada clase pasó volando porque la profesora la hizo muy dinámica e interactiva; éramos un niño de nueve años y varias adultas en mi grupo y todos nos divertimos estudiando. No sólo aprendí gramática y vocabulario sino también sobre aspectos culturales de la comunidad zapoteca del Istmo, como los trajes y las velas. La profesora es muy cariñosa y atenta y prepara materiales didácticas de muy alta calidad. Recomiendo mucho el curso para principiantes, y ¡estoy apuntadísima para el siguiente nivel!





Edeline Musalem


Tomé mi primer curso de zapoteco vía zoom. Es una clase altamente recomendable, una clase muy participativa y amena. Espero ansiosamente el siguiente nivel.


Melissa Flores

I was happy to find Ollin Tlahtoalli via word of mouth. My teacher Monica is great and can tell when I get frustrated and she encourages me. I still have a long way to go, but I'm definitely sticking with the lessons!